I got these for my little pup. She goes through her toys really fast and I got these and them seem to last a good amount of time compared to her other toys. I haven't found missing limbs yet 😂. She seems to really like them all especially to octopus but I believe that is due to her urge to dismember her toys.
From Angela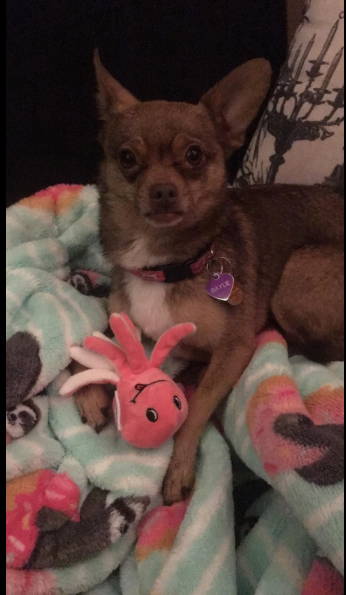 My cat adores these toys!! Most importantly she loves the beaver so much. Within the first fifteen minutes she ripped poor Mr.Beaver near his rear end and I had to take him away for emergency stitching surgery. Once I stitched him back up, she went right back on to continuously playing with them! Other than the beaver, all of the other toys have held up just fine. This set is so adorable and so cute I love seeing her walking around with a dinosaur in her mouth!
From K.K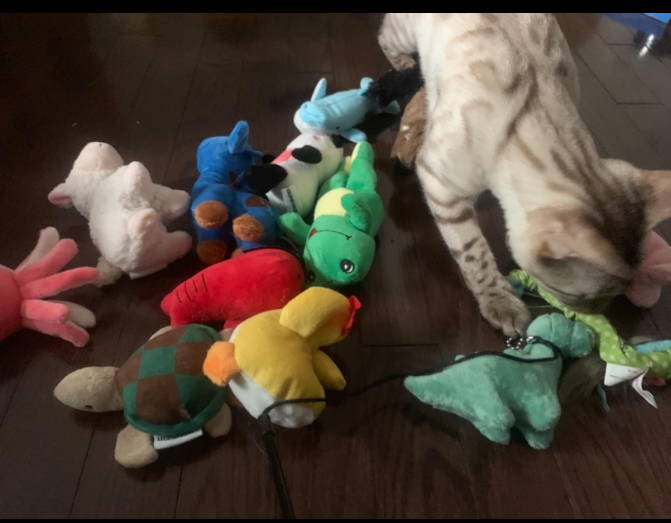 What a great selection of toys for my dog! I love the little bag they came in as well. They seem to be durable. I don't usually leave toys out for my dog since he is an aggressive chewer so we only take them out when we are playing with him, so o cant speak to much to whether he would destroy them. We just don't ever give that opportunity to him, lol. But since he loves tug of war, we will get a ton of use out of these!
From kplum